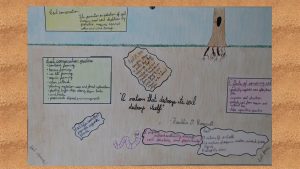 1st Place Winner Elizabeth Dobbins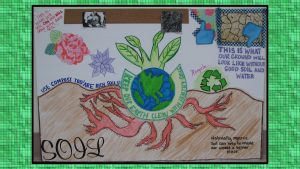 2nd Place Winner Ella Grandjean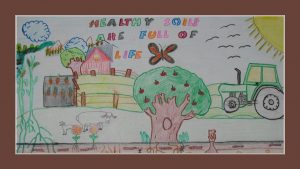 3rd Place Winner Tanner James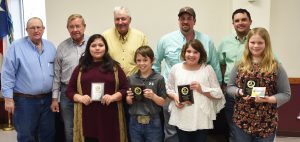 Front Row Essay Winner Annabella Sione, Poster Winners Tanner James Ella Grandjean, and Elizabeth Dobbins.
Back Row: Directors James Wahrmund, Guenther Ottmers, Patrick Kunz, Cade Bonn, and Neal Eckert.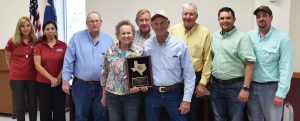 Conservation Rancher Award Presented to Gerald and Alicia Frantzen.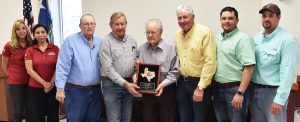 Pioneer Award Presented to Jim Faught.
The Gillespie County Soil and Water Conservation District would like to Thank The Lions Club for hosting our Banquet.  We would also like to Thank Security State Bank for donating cash awards to the Poster and Essay Winners.